By Everlyne Biboko
My heart goes out to immigrant population wherever you are. There are so many things you all deal with in this country. In the process of acculturation and inculturation, you all experience loss of cultural values. You end up having great struggles while acquiring new values.
You also experience unemployment while seeking economic stability. Some of you come from well-paying jobs to working jobs that are below your level of education to make a living.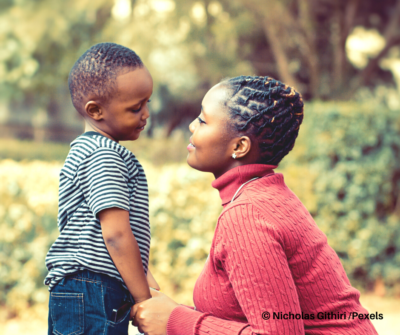 Parenting can be a nightmare. If you come from conservative cultures into a culture that is liberal, you may end up struggling with your children to keep your values as they seek to create their own new values to try to fit in their new community. Some immigrant children end up in the judicial system in the process of finding freedom and a livelihood.
Loneliness is another factor. Some of you come from family systems that define you and your values. You no longer experience family unity because some of your extended family members are in your countries of origin. Whenever you experience loneliness, you can only reach them on social media or phone. There is no longer family unity. Also, the nature of economy demands you to work hard to put food on your table and to pay your bills. Life is so crushing with no time for rest.
Loneliness as a result of the virus. Some families have been alienated from other family members and friends. Churches and other social gatherings have been closed down due to COVID-19. This increases hopelessness and helplessness because there is no social and emotional support.
Apart from other forms of anxiety you already experience, there is so much fear in your lives. There is fear of infection. If infected, the fear of no cure or even death. Some of you have lost jobs because some of your work places have been shut down. This has caused so much fear and anxiety because you are not sure when you will go back to work or whether you will still keep your job.
It's even much harder for international students who are trying obtain a career. Some of you have academic systems different from the one you are studying in. It's a struggle to catch up with studies, to cope with culture, and different food. Loneliness is also a stressor to your life. You improvise coping mechanisms when you find out a loved one is back home is sick or may have died. It may be hard to travel back home due to financial problems. You not only feel alienated from your loved ones but there is also the financial strain of paying your tuition, rent, health insurance and other needs.
Friends, you are not alone, I have been there, I am one of you and have experienced such challenges. I have struggled with balancing my cultural values with the new ones I have come across. It's even more challenging as a parent bringing up children in a culture with different values and expectations. I have and am still experienced loneliness being away from friends and family members. Recently, I have been hit more by the sickness and death of family members overseas. I know how it feels experiencing such things away from your loved ones. For those of you who are students, I know what it means to study and work in a different context. I get your struggles. With the onset of the virus, it's even more challenging. You are not only struggling with your own loneliness and anxiety, you are even more worried about yourself and loved ones overseas. I get it because I have and am still experiencing this. One encouraging thing is, there are people with unconditional love and talented and caring professionals who are ready and willing to share your story.
There is hope. I would like to invite you to The Fountain Hill Center for counseling. The Center has passionate and caring professionals and interns who help you navigate your struggles. The Fountain Hill Center offers teletherapy (video or phone sessions) along with in-person appointments to support you through these uncertain times. The Fountain Hill Center has sliding scale fees that will meet your needs. You can call the office at 616-456-1178 to schedule an appointment. Reach out and talk to professionals who will walk with you in navigating the uncertainties you may be experiencing.
Everlyne Biboko is a Master's level intern at The Fountain Hill Center and student at Cornerstone University specializing in trauma. She also graduated from Eden Seminary with a Masters in Theological Studies. She has worked as a hospital chaplain and a psychological counselor. She and her family have appreciated the opportunity to be in the United States but they are looking forward to returning home to Kenya. She will continue working as a counselor and train other counselors about trauma in Kenya.