In so many ways, we think of ourselves and this Center as part of a broader West Michigan community. We operate an office in Grand Rapids and an office in New Era. We strive to respond to the mental health and wellness needs of our neighbors in both locations.
W
orking together is our model for growth.
The Fountain Hill Center is a 501(c)(3) nonprofit organization incorporated in 1974. The Center is in a large blue home located in the Heritage Hill neighborhood of Grand Rapids. It has a rich history of ownership to read about below.
In 2002, we opened a second office in New Era (Oceana County) to better serve the needs of clients located in the northern portion of our service area. Two therapists call our New Era location "home base." Some additional therapists travel between the two locations.
Most of our therapists provide services from our Grand Rapids location for clients from the West Michigan area and across the state. Telehealth-phone or video sessions-have helped more clients receive the help and therapy they are seeking.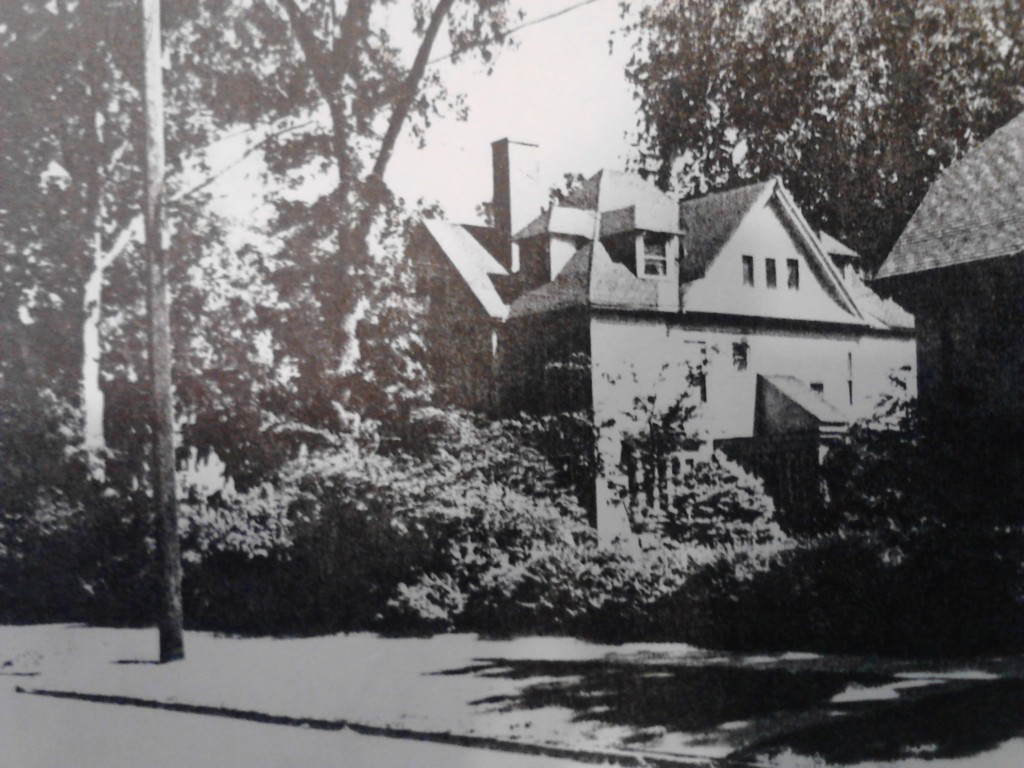 The mission of the Fountain Hill Center for Counseling and Consultation is to provide pathways to healing and transformation, both personal and relational, through diverse and innovative therapeutic, educational, evaluative, and consultative services.
1884
McGeorge Bundy's fiancée was given this house by her father as a wedding gift. The same year, McGeorge returned from France after serving as a U.S. Diplomatic Corps member. Bundy's grandsons, McGeorge and William, notably served in the Kennedy and Johnson administrations.
1910
The Bundy family sold the house to the Blair family.
1922
The Blair family sold the house to Mr. and Mrs. Earle S. Irwin of Irwin Seating Company, the world leader in public seating. Earle Irwin was also director of Michigan National Bank and a trustee of Butterworth Hospital. In 1924, the Irwin family converted the third floor to a ping pong and billiards recreation room so that the then-current city tennis champion (Earle's son, William) and the former champion (Earle) could keep their skills fresh during the winter months.
1966
Central Reformed Church purchased the house from the Irwin family with the intention of demolishing it to expand their parking lot. The federally protected Heritage Hill Historic District was formed shortly after the purchase, making the house a permanent piece of Grand Rapids history. The house became a rental property with several apartments.
The balcony above the front desk was the location for the original staircase. When the house was converted to apartments, the original staircase was removed—creating our "balcony to nowhere." A new staircase was built to accommodate a multi-unit floor plan.
1974 – 1986
The Marriage and Family Center (now The Fountain Hill Center) was established by Central Reformed Church. A group of people from Central believed that the Church should create a counseling center if it was to take "caring" seriously. The counseling center would serve both the congregation of Central, as well as the greater Grand Rapids community.
Andy Atwood, then working at Central as a part-time Minister to Singles, became the Center's first staff member and our founder. The Center began leasing the first floor for office space in 1975. By 1986 it had expanded to the second floor, while the third floor remained an apartment.
1991
With the help of a generous and supportive donor, The Marriage and Family Center purchased the entire house from Central Reformed Church.
1996
The Marriage and Family Center changed its name to The Fountain Hill Center for Counseling and Consultation. Over the years we have had a variety of wonderful staff join the Center. Some have stayed for decades, while others have come and gone within years. Each contributing toward diversifying the services available to our community.
Today
Our clients and visitors frequently comment on the homey atmosphere of our beautiful and unique historic home. The house provides a sense of comfort not found in most other counseling centers. We hope you also find the home a place that might benefit you in taking your next step in your journey toward healing and recovery. 
How We Operate
As a Center, we work together to hone our counseling practices and put our vocations to work. We respond, not only to the needs of our clients, but those of the surrounding neighborhoods and broader community as well. Always keeping in mind the ways in which individual healing and transformation are the foundation for community health and wholeness.
Working together is our model for growth, as well. We don't create executive initiatives and then implement them into our communities. Instead, we listen to our neighbors and respond to their genuine needs. For us, this occurs in a coordinated structure in which we strive to reach all of our decisions by consensus.  We believe this structure to be the heart and soul of the counseling dynamic, and we incorporate these principles of collaboration and inclusion into our day to day operations.
Our Values
Our work together and our work within the community are characterized by the same values that guide our work with clients: authenticity, differentiation, inclusion, and wholeness.
In our conversations, commitments, and individual work, we consistently are authentic. We chart our work with a focus on candor, kindness, and a full appreciation for the truths we share and cultivate.
We are firmly committed to nurturing well-differentiated relationships through a culture of mutual respect, self-care, and honesty, because we believe that communities flourish when individuals are empowered to manage their own sense of self.
In our work and advancement, we are firmly committed to inclusion by actively engaging and listening to diverse communities, and by honoring diversity in all its forms in our governance, recruitment, programming, and outreach.
We consistently support wholeness by understanding that each person's well-being is a part of their unique journey and includes relational, emotional, intellectual, physical, and spiritual struggles.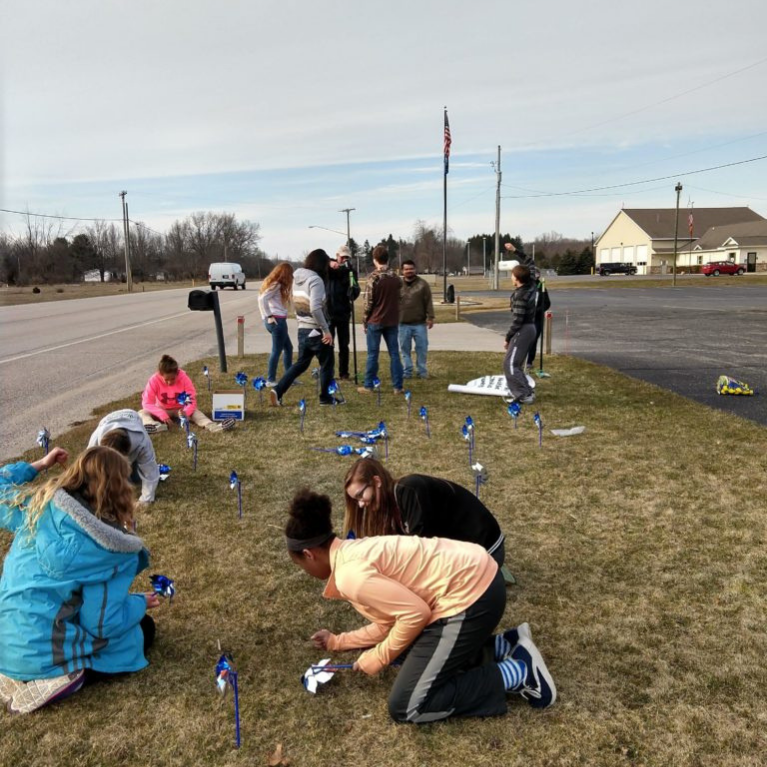 We Educate
our community about the importance and benefits of good mental health by engaging in multiple forms of outreach—from community suppers to free workshops. (For a listing of outreach programs and events that might be coming up in your area, see our events page.)
We Adjust
our fees for service based on ability to pay. We offer a sliding scale fee for many of our services and accept many insurances. We provide an option to receive services from our counseling interns at significantly reduced rates. We maintain a fund to cover counseling costs for low-income clients and those facing unexpected financial hardships.
The Fountain Hill Center is guided and overseen by two different advisory bodies: a Board of Trustees, composed of up to 11 board members, and a Lakeshore Advisory Committee, composed of a potentially unlimited number of members.
The Board of Trustees has always played a vital role in maintaining the health of the Center and planning for the future. The Lakeshore Advisory Committee was formed in 2010 in order to advise on matters related to the Lakeshore Office and to maintain strong links with businesses, community organizations, healthcare providers, and other stakeholders within the Lakeshore Office's service area.
The following Board of Trustees and Lakeshore Advisory Committee members have graciously agreed to walk alongside our therapists and staff, and give of their time, wisdom, and expertise, as we work to meet the mental health and wholeness needs of our community:
Fountain Hill Center Board Members:
Kathleen Bloom
David Brown
Lou Canfield
Rob Conrad
Anne Jackson
Adela Melara
Lisa Deiters
Lakeshore Advisory Committee:
Holly Buck
Ann Byl
Mishelle Comstock
Lynette Hodges
Danielle Siegel
Sarah Samuelson
Mary Rose Vanas
Kara VanderWeele
Paula VanDuinen
Janine Zwiebel
contact@fountainhillcenter.com
Mo-Thur: 9am to 6pm | Fri: 9am to 5pm
534 Fountain St NE, Grand Rapids