Court Appointed Special Advocates

Dedicated to Helping Children
OUR MISSION
CASA/GAL of Oceana County is a non-profit organization that advocates for abuse and neglected children as they make their way through family court.
CASA/GAL volunteers are trained to provide first-hand observations to help judges make the best decisions about children's futures.
Every child who has experienced abuse or neglect has the opportunity to thrive in a safe and loving home. Court-appointed CASA/GAL volunteers help provide that opportunity by making a life-changing difference for children.
We seek opportunities, embrace challenges and accept changes to improve our work in supporting abused and neglected children of Oceana County.
Each CASA volunteer has an integral role with the children. We strive toward excellence in supporting the volunteers and providing advocacy for the children as they work through family court.
We respect and celebrate diversity understanding that it affects all aspects of our work at CASA/GAL. We are faithful to our mission, vision and values. We are careful and responsible with managing the financial and human resources entrusted to us to advance the mission of the organization.
Brighter Futures and Stronger Communities
Children with CASA/GAL volunteers improve their well-being and their future.
They are happier and more optimistic.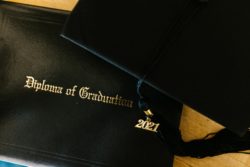 They are more successful in school.
They are more likely to have a safe, permanent home.
Bart Demeter is the CASA Advocate Supervisor for Oceana County. He is grateful for the opportunity to meet, train, and coordinate volunteers to advocate for the children in the Oceana County court system.
Bart can be contacted by phone at 304-633-4830 or email, bdemeter@fountainhillcenter.com