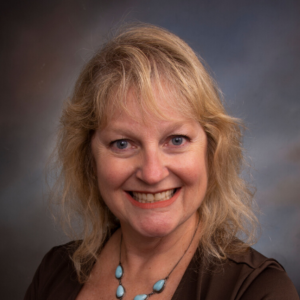 Lesley Menhart
Lesley Menhart offers a variety of therapeutic methods, including Cognitive Behavioral Therapy (CBT), play therapy, neurofeedback, and many others. Regardless of the method used, her goal is to help clients overcome obstacles and heal. In Lesley's office, clients experience a strengths-based approach to healing. Everyone has a strength. Lesley works with clients to find their strengths and discover an approach that will build from those strengths to best meet their own particular needs.
Special Services:
Court-Related Services:
Parent-Child Reunification
Parent Coordination
Substance Abuse Assessments
Specialties:
Couples Counseling
Family Counseling
Lesley Menhart received her Master's Degree in Social Work from Grand Valley State University. She has served as Lead Faculty for the Bachelor of Science in Human Sciences program for the University of Phoenix in Grand Rapids, Lansing, and Kalamazoo. In addition, she provides lectures and educational programs on a wide range of issues.
Lesley Menhart Information
Addresss:
534 Fountain St NE,
Grand Rapids,Michigan,49503