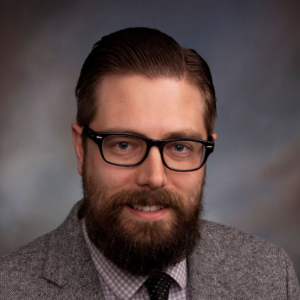 Blake Kooi
Blake Kooi utilizes time-tested therapeutic techniques alongside research-based innovations to create a dynamic and engaging therapeutic experience. At the bottom of our struggles is a search for meaning—Blake helps individuals and couples overcome, grow, and develop a narrative of themselves that they can be proud of.
Specialties:
Couples, PreMarital & Marital Counseling: I help couples develop long-lasting ability to love and be loved. More than just changing the way couples communicate with each other, couples counseling is about negotiating the boundaries between two people and their search for meaning as individuals and a couple.
Anxiety: Clients need help not just managing their anxiety, but exploring what it is and why it happens. I help clients understand what's at the root of the panic and groundlessness that characterize anxiety.
Depression: Everyone feels sad or down sometimes, but not everyone experiences the extraordinary hopelessness and debilitating loneliness of depression. In the midst of depression, you feel like there is no solution, no way out, and no one to help. I help clients develop techniques to overcome symptoms of depression and develop a sense of meaning, purpose, and freedom.
As a lifelong Michigan resident, Blake understands the struggles of living and thriving in the area and brings that perspective into therapy with clients. Blake has worked at Grand Rapids Counseling Center, Hope Network, and the Ottawa County Juvenile Detention Center. He received his Bachelor of Arts in Family Life Education and a Master of Arts in Counseling from Spring Arbor University, as well as a Master of Arts in Educational Ministries from Grand Rapids Theological Seminary. Learn more about Blake at www.sparrowhousemi.com.
Blake Kooi Information
Addresss:
534 Fountain St NE,
Grand Rapids,Michigan,49503